Are You a One Horse Marketer?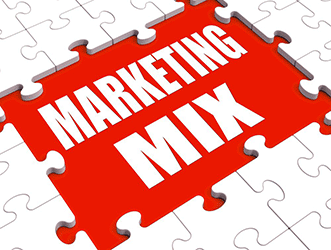 If you're a one-horse marketer, your business is in trouble. Remember, if you don't have a steady stream of prospects or you aren't fishing in "multiple ponds", you are limiting your potential client opportunities! I define a one-horse marketer as a business who only uses one source in which to market or only markets "once in a while". This is no way to run a business that will return financial gains. One must market in various areas and it must be ongoing to keep a "steady" stream of clients. As well, most importantly, in today's digital age, you cannot keep a steady stream of clients, expand your business internationally or globally without "Digital Marketing"! Get the free resource guide top business owners and marketers use to grow their business here: http://bit.ly/mgresourceguide
More efficient marketing and marketing which allows your business to thrive takes place in multiple areas in which your target market hangs out. These include, but are not limited to:
Digital Marketing- First and foremost is "Digital Market"! Digital marketing allows you to reach clients you otherwise couldn't and profit.
Funnels- Opt-in & sales funnels are at the top of the list for attracting prospects & making passive income! That's a Win-Win!
Your website- It should have fresh content and address your clientele and future clients. Ideally, on every page, there should be a "call to action". Look at your website and make sure it is not "cluttered" and the prospective client can clearly see the marketing message and your "call to action". In addition, does your client know where to start when they visit your website? If it's unclear you might consider placing a name on the tab that says "start here".
Blogs-Visit the blogs where your clients' hangout. Don't outright market but engage and provide value.
Internet groups-join and engage with those in your target market or those that are similar in a subject matter.
Professional Groups-be active in those in which your target market frequents.
Magazines ads and articles-both on and offline that your prospective client reads.
Direct Mail- YES, I hear you, but that cost money! You have to spend money to make money. Also, there are still many people who would rather have the information in hand to travel with or sit and sip their coffee while reviewing. Use large postcards with great graphics so they don't get lost in the other junk mail. Remember, peoples email inboxes are inundated with traffic, so why not stand out with direct mail.
Joint Venture-Get together with another colleague who serves the same "type" of, or complimentary clientele as you (but not in competition) and cross-promote product and services.
Well, I'm sure you get the idea. The goal here is to market in as many areas as possible, where your prospective clients hang out and to be consistent. Consistency is very important because you want to always add clients so that you have a steady stream of clients that support you and you make up for those that may drop off for one reason or another. There's no worse feeling than to hustle for clients when revenue is drying up. Your marketing efforts should be a minimum of a "three times" a week schedule. REMEMBER, AN UNKNOWN BUSINESS IS A BANKRUPT BUSINESS!
Before you go, Get the free resource guide top business owners and marketers use to grow their business here: http://bit.ly/mgresourceguide
Hey, what are your marketing efforts like? Please share in the comments below… And if you found this article useful, share the love with the social share buttons!
Want to use this article for your Ezine, blog or newsletter? Feel free, but you must keep the article intact including this statement and credit.  Nisha Jackson, is the "Revenue Maximization Expert" a sought after Business Consultant,  Speaker & Author helping coaches, entrepreneurs & small business owners create wildly successful businesses by maximizing business revenue. While earning more and working less so they can live the freedom-based lifestyle they deserve. Sign up for more information & The Business Unlimited (TM) Newsletter @ www.nishajackson.co or email support@nishajackson.co for more information.
Posted in business, Digital Marketing, Lead Generation, Marketing, Profit, Revenue, Startup